The shock of Satish Kaushik's death has not sunk in yet. The anxiety experienced by all who loved this remarkable actor and director over the past few days must be felt. We have lost a gem.
But why is fate often so cruel? This question has been troubling us ever since we spoke to Kaushik's manager Santosh Rai, who was with him on that fateful night in Delhi, from the time he gasped for breath till he breathed his last . Well, what has come to light is that Kaushik did not experience any kind of acidity as reported. He did not experience any discomfort immediately after dinner.
Here is our complete conversation with Santosh Rai. read on…
You were with Satish ji in Delhi that night of March 8…
yes i was
What actually happened?
He finished dinner at around 8.30 pm. We were to return to Mumbai on March 9 by an 8:50 am flight. He said, 'Santosh, go to sleep early; We have to catch an early morning flight." I said, "Okay sir." I went to sleep in the next room.
He called me at 11 pm. He said, "Santosh, come, I need to fix my wifi password as I want to watch 'Kaagaz 2' (Kaushik's directorial film which has completed shooting) for editing purposes." Started watching the movie at 30 and went back to my room."
At 12:05 he started calling my name loudly. I came running and asked him, "What happened sir? Why are you shouting? Why didn't you call me on the phone instead?" He told me, "Listen, I'm having trouble breathing. Please take me to the doctor."
Immediately, he and I went to the car and he sat down.
Was it just the two of you?
No, his driver and bodyguard were also with us. They always had a driver available 24 hours a day.
How many years have you been with Satish ji?
34 years.
What happened in the car?
As soon as we started and went a little further, his chest pain increased and he said, "Hurry up to the hospital."

And then?
Then, he put his head on my shoulder and said, "Santosh, I don't want to die, take me baby." We reached the hospital (Fortis Hospital) in eight minutes as the road was empty probably because of Holi, but by the time we entered the premises, he had fainted.
He also told me some other things in the car.
who are
He caught hold of me and said, "I have to live for Vanshika. I think I will not survive. Take care of Shashi and Vanshika."
At any point in the car did you feel like he was no more?
No, i did not do it. But yes, he had stopped answering. Then I tried to move him — but he didn't move. I didn't even realize he was gone because many times during my tenure he used to fall asleep in the car with his head on my shoulder.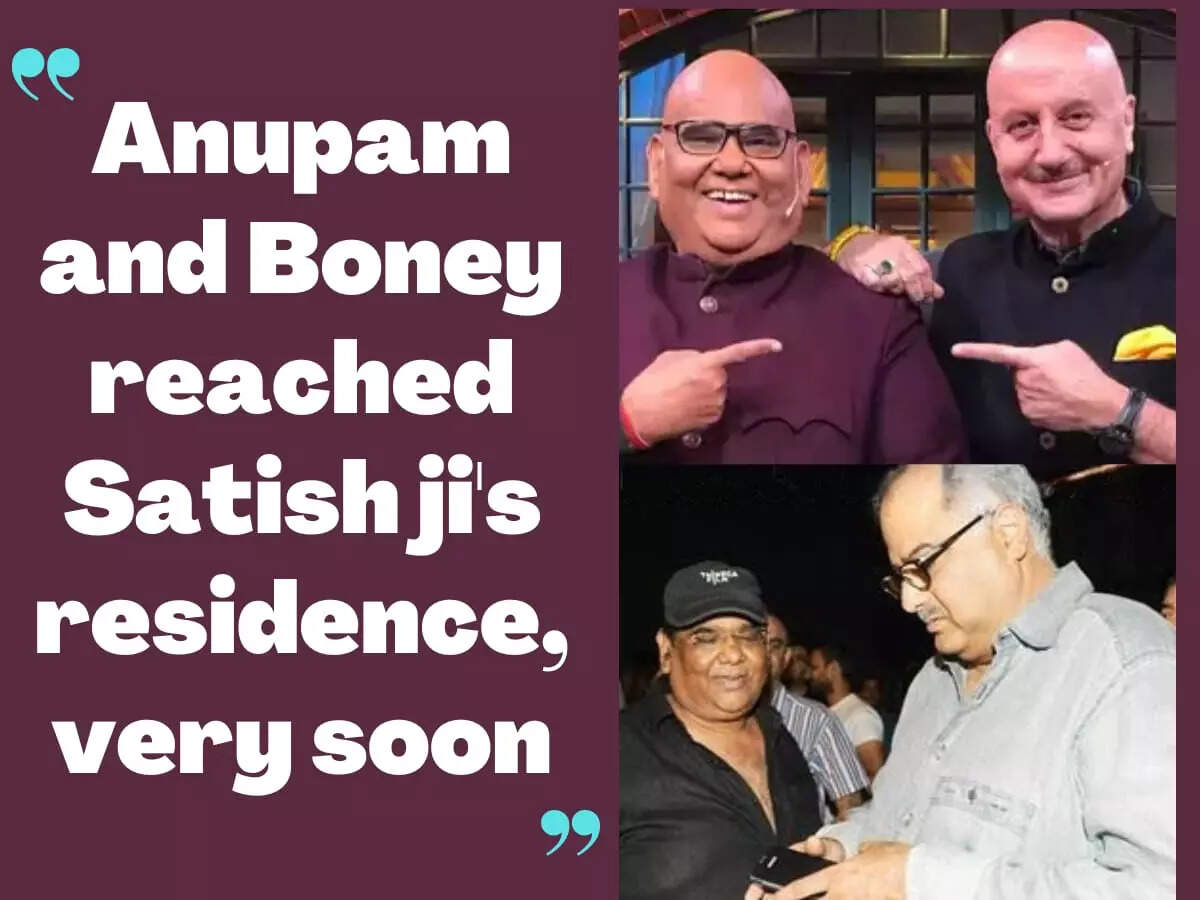 What happened in the hospital?
A large team of doctors was pressed into service. But he came out after some time and told us that Satish ji was not answering.

who did you call?
By then it was 12:36. I called the children of Satishji's sister; He lives in Delhi. They reached the hospital at one o'clock in the night.
And when did you call Satishji's wife?
I called her at 12:40.
what did you tell her?
I told him that his condition was critical. She said, "Please don't say such things".
And then?
After that I called the children of Satishji's brothers to Mumbai and told them everything. By 2:30 his family members reached Satish ji's residence. Apparently, he informed Satishji's wife.
Along with this, I also called Anupam Kher ji. Satish ji used to tell me that if anything happens or anything is needed, I should first call Anupam ji and Anil Kapoor ji. My calls to Anupam ji remained unanswered. Obviously he must be fast asleep. So, I informed his workman and asked him to inform Anupam ji anyhow. And, Anupam ji called back soon.
Anupam ji and Boney Kapoor ji reached Satish ji's residence and within minutes they reached there. They held on till the next day. Both Anupam and Boney were very close to Satish ji.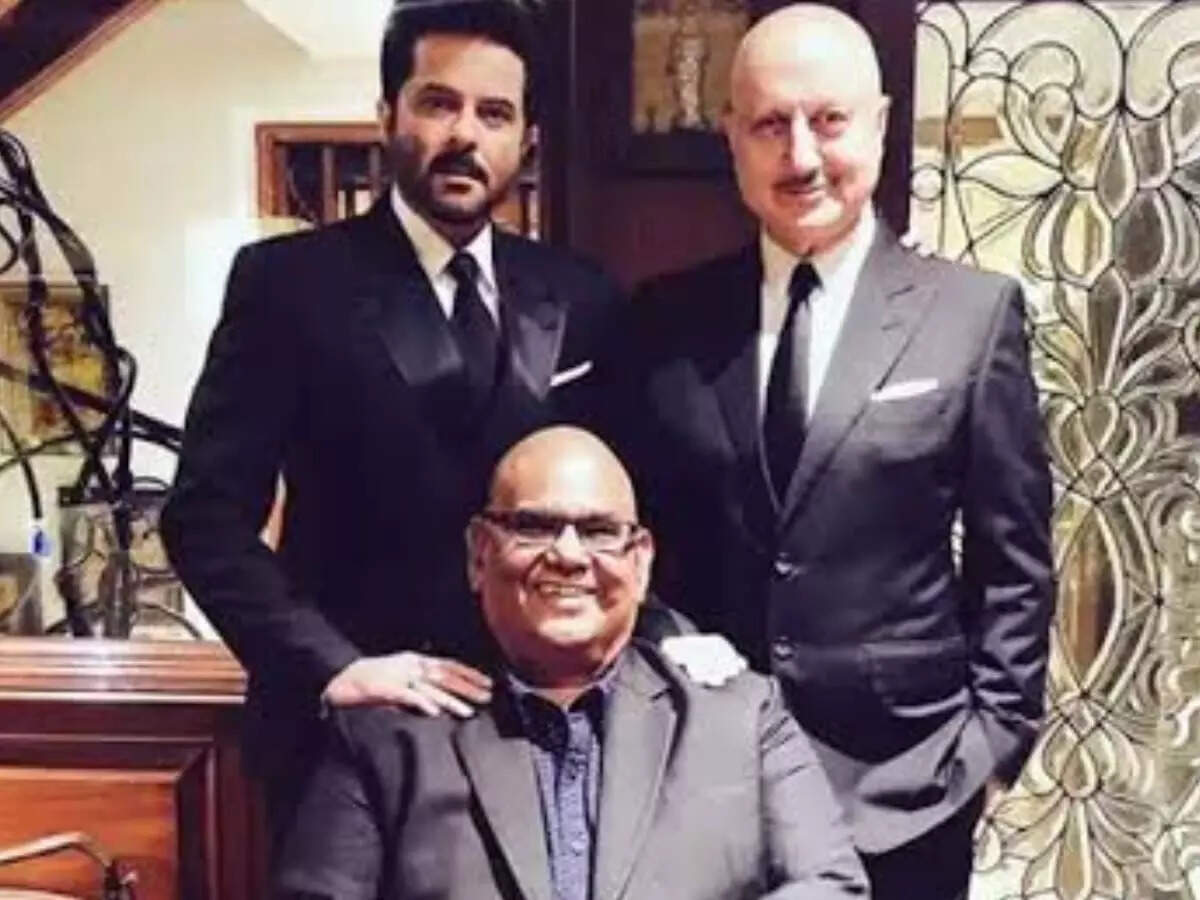 Did you talk to Satish ji's wife on phone after that?
About 15-20 times. She had many questions and was extremely confused and scattered.
Did Satish ji have any heart disease?
No. He had asthma, high blood pressure and diabetes. Although his asthma was not acute.
Let me tell you here that Satish ji wanted to see Vanshika grow up and wanted to see her get married. Father and daughter were very close to each other. When his body was brought to Mumbai, Vanshika cried a lot. Now, she has gone silent and is not uttering a word. Satish ji's wife is crying continuously. Several friends and relatives at her home are trying to calm her down but she cannot stop crying.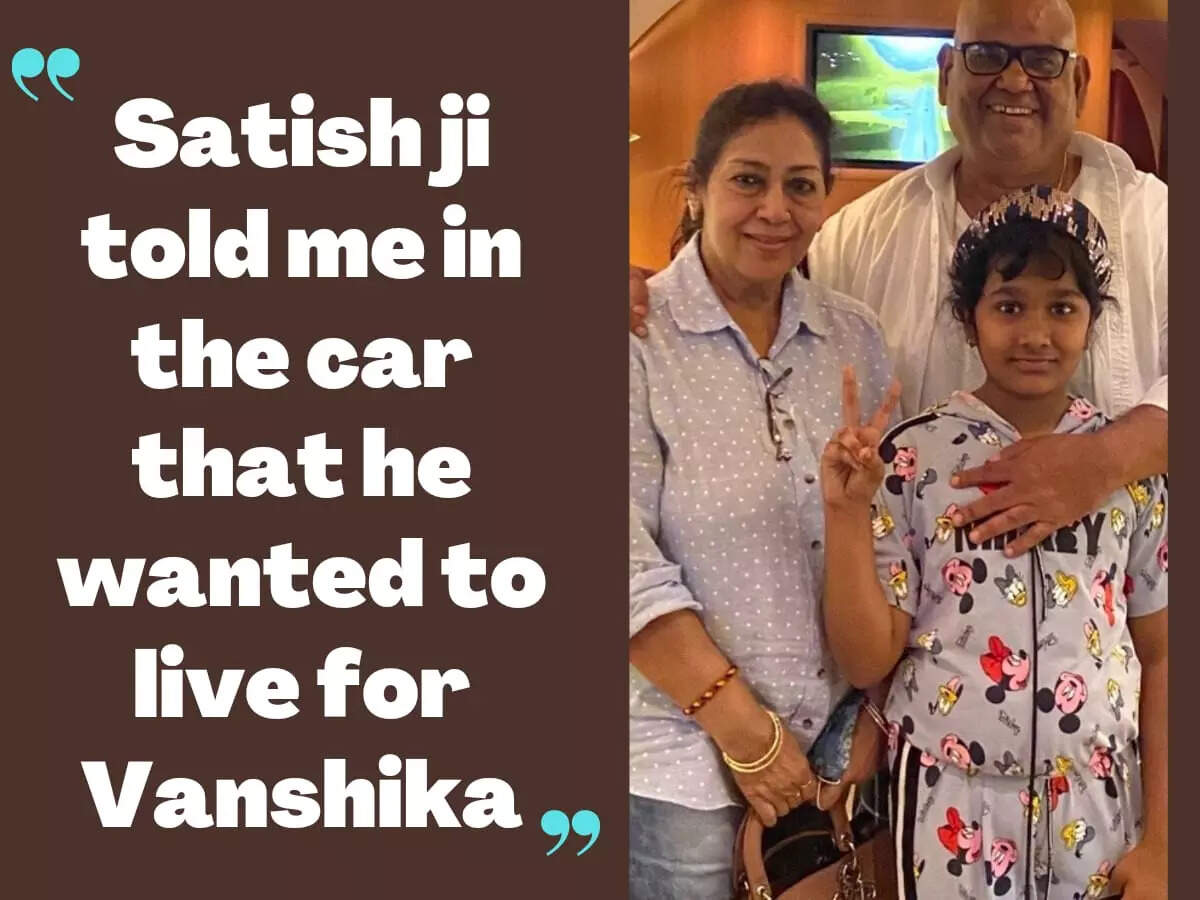 Why did Satish ji go to Delhi?
He wanted to celebrate Holi with his friends from Delhi. He was traveling a lot for last 15 days – Guwahati, Jodhpur, Delhi. Due to this, he was not able to go to the gym and was not even able to get enough sleep.
This is the second terrible tragedy in his family. Satish ji and Shashi ji lost their son Shanu when he was just 5 or 6 years old. Vanshika was not born then.
What happened to Shanu?
I think he drank water too quickly and it went into his windpipe. He was out of breath. Many years after Shanu, Vanshika was born; She used to video call her father Satish ji every hour. And now this… look what happened to what.