The official website for the television adaptation of Shizuki Fujisawa's manga "Yuzuki-san Chi no Yon-Kyōdai" has unveiled significant details about the upcoming anime, including the main visual and the talented artists contributing to the theme songs.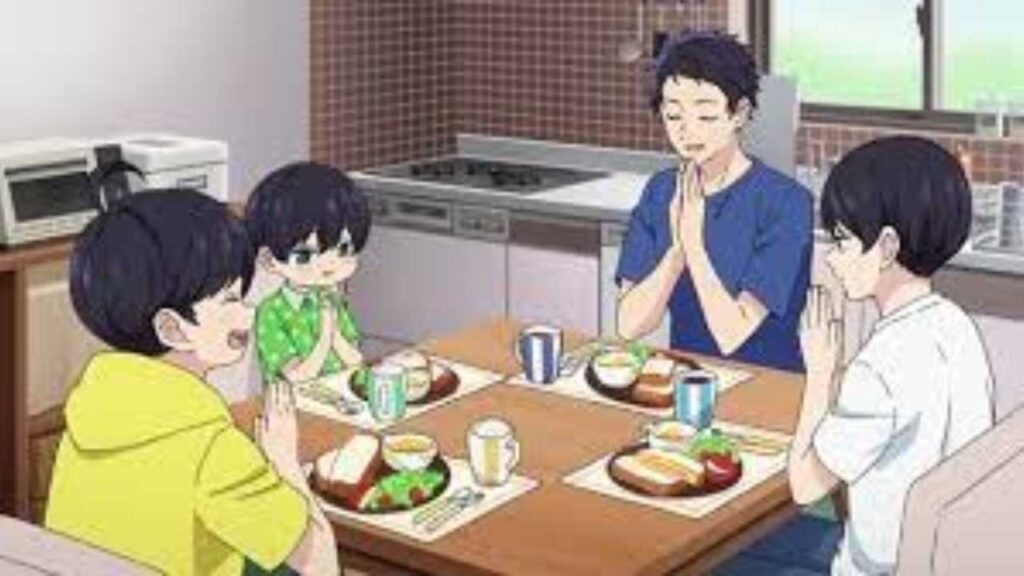 The renowned band, flumpool, is poised to deliver the opening theme, titled "Naite Iinda" (Embrace Your Tears), while Aoi Kubo will captivate viewers with her performance of the ending theme song, "Sasakure" (Whispers of the Breeze).
The cast of the anime includes:
Miyuki Sakurai as Minato Yuzuki, the third son, characterized by his energy and thoughtfulness towards his siblings.
Momoka Terasawa as Gakuto, the fourth son, who paradoxically appears the most mature and is a first-year elementary school student often referred to as a hermit.
Kikunosuke Toya as Mikoto Yuzuki, the second son, exuding a cool demeanor and harboring a complex for his brothers.
Ryōta Iwasaki as Hayato Yuzuki, the eldest brother and the linchpin of the family, known for his wisdom.
Additional members of the cast include:
M.A.O as Saki Kirishima
Akari Tadano as Waka Kirishima
Misato Matsuoka as Uta Kirishima
Satsuki Kokubu as Yūma Nikaidō
Fumihiko Tachiki as Kojirō Kirishima
The highly anticipated anime is scheduled to premiere on October 5, airing on prestigious channels such as TOKYO MX, BS11, and AT-X. Fans can also look forward to an exclusive advance screening event in October, with more event details set to be revealed by the dedicated anime staff soon.
"Mitsuru Hongo," known for his work on "Gunma-chan" and "Ascendance of a Bookworm," is taking the director's chair for this anime, produced by Shuka, acclaimed for their contributions to "Natsume's Book of Friends seasons 5-6." Orie Tanaka, celebrated for her role as the animation director in "Natsume's Book of Friends," lends her talent to character design and serves as the chief animation director. The series' music is expertly composed by Yoshikazu Suo, recognized for his work on "Magical Project S" and "The Melody of Oblivion."
This coming-of-age narrative centers around four brothers, each possessing unique personalities and playing distinctive roles within the family dynamic. From Hayato, the eldest and primary provider, to the affectionate yet somewhat overprotective Mikoto, the gentle Minato, and the confident first-grader Gakuto, their interconnected lives form the heart of the story.
The source material, a manga serialized in Shogakukan's shōjo manga magazine Betsucomi since 2018, has already garnered significant recognition, notably winning the shōjo category at the prestigious 66th Shogakukan Manga Prizes in 2020.