Since the beginning, the Rent-A-Girlfriend anime has grown in popularity, developing as a prominent romantic series in recent years. As fans await news regarding a possible fourth season following the conclusion of season 3, navigating the series might be difficult due to its availability on various platforms.
Certain seasons are only available through specific streaming sites, which might be perplexing to viewers who want to follow Kazuya's emotional journey alongside his re­nted girlfriend, Chizuru Mizuhara.
Fans Can Watch Rent-a-girlfriend Anime on Crunchyroll
Fans of the popular anime series Rent-A-Girlfriend may watch the enthralling romance drama on Crunchyroll and Muse Asia. Since its premiere in 2020, the first season has quickly won the hearts of anime fans, resulting in a widely anticipated sequel in 2022.
The third season ended in September 2023, leaving fans eagerly awaiting word on a possible fourth season.
This series has been brilliantly animated by TMS Entertainment, assuring its accessibility to a global audience via Crunchyroll and Muse Asia. It's worth mentioning that the third season is now only accessible on Crunchyroll.
Given its enormous popularity and abundant source material from the manga, which has over 300 chapters, a fourth season appears to be very likely.
Also Read: Shangri-La Frontier: A Captivating MMORPG
The manga is not currently accessible on popular platforms such as VIZ media or MANGAPlus, but fans can purchase digital volumes from Barnes & Noble and ComiXology, as well as physical copies from Amazon.
What to Expect from Rent-a-Girlfriend Anime?
The Rent-A-lover anime follows Kazuya Kinoshita, a college student who is still reeling from a traumatic breakup with his lover, Mami Nanami.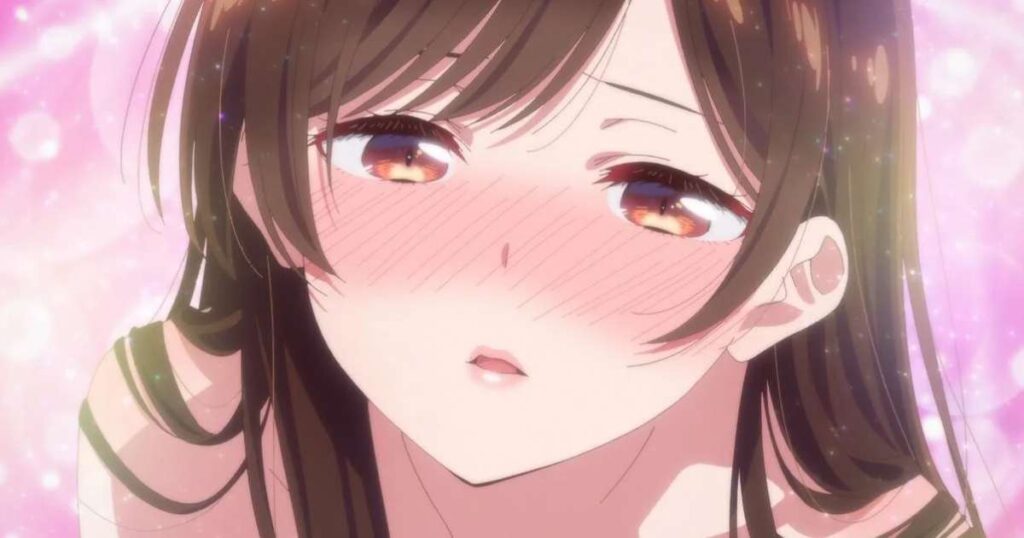 He turns to a dating app, desperate for comfort and companionship, and eventually rents the fascinating Chizuru Mizuhara.
Initially, their relationship is merely a ruse to keep up appearances in front of loved ones. However, issues develop when they discover that they are not only neighbors but also classmates, requiring them to tread a perilous tightrope between reality and pretense.
As Kazuya struggles with his emotions, he discovers deeper feelings for Chizuru. This sparks a need for a genuine and profound connection.
The plot covers themes of love, self-discovery, and the subtle dynamics of modern re­lationships throughout the series, amidst misunderstandings and funny adventures.
Kazuya's relentless determination to turn their renting arrangement into a true romance serves as the driving factor behind this poignant and frequently hilarious story.
Unexpected twists and turns occur as other rental girlfrien­ds and Kazuya's persistent ex-girlfrien­d complicate matters.
Fans of anime have praised ent-A-Girlfriend for its emotional depth and characters. Viewers who are critical of the harem genre and various love interest themes, on the other hand, may find the series less appealing.
While the show is very popular, personal preferences might influence one's enjoyment because of these recurring story aspects.
Also Read: Jujutsu Kaisen Chapter 239 spoilers: Kenjaku starts his fight against a stunning rival as a long-absent character reappears