Sharmila Tagore is making a comeback on screen after 12 years with 'Gulmohar'. The veteran actress was last seen in Deepika Padukone and Imran Khan starrer 'After Break'. 'Gulmohar' revolves around a dysfunctional family, with Manoj Bajpayee playing the role of Tagore's son.
Meanwhile, Sharmila's granddaughter, Sara Ali Khan shared a picture with her today. While she didn't reveal where it was clicked, Saba Ali Pataudi also shared the picture and wrote that Sara attended the screening of 'Gulmohar'. But Sara shared the picture with some of her quintessential poetry. "The queen of my dreams 👑 is my most beautiful grandma 👩 👦," she wrote.
Sara then dropped a picture saying that she was shooting with 'the most beautiful'. She also shared some BTS pictures. Fans are now wondering what the duo is shooting for, but it could be a promotional video for Tagore's show 'Gulmohar'.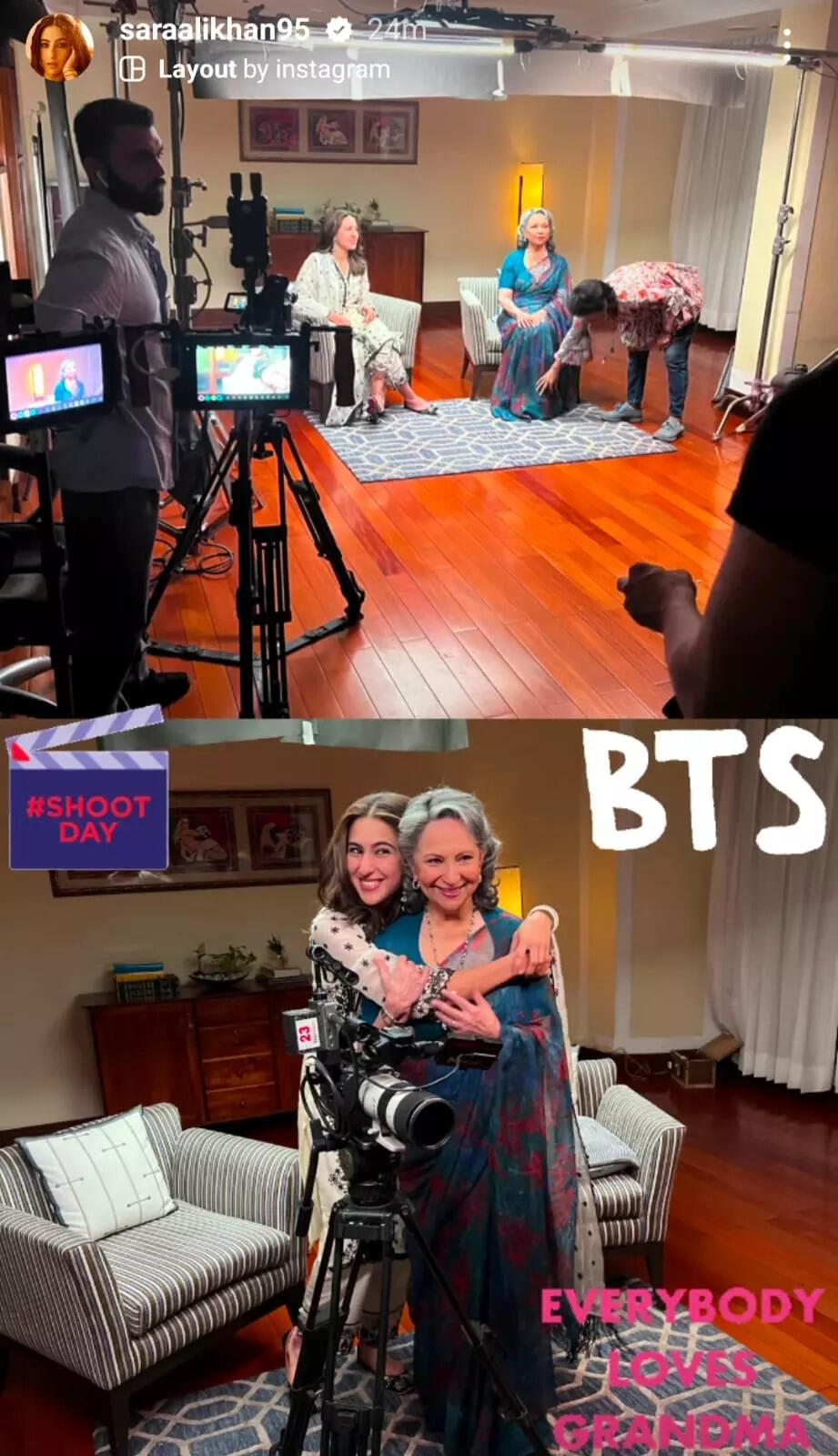 Sharmila does not live with her children and grandchildren but believes that geographical distance does not mean that you are away from your loved ones. The actress had told ETimes, 'If you do not live under the same roof, it does not mean that your relationship is broken. Geographical proximity doesn't mean you're close, because sometimes even though everyone is living together, people are on their phones, in their rooms, or texting someone. It's what you instill in your children and what they feel about family. So, I liked many aspects of Kusum (her character in Gulmohar) and related to her."
'Gulmohar' is scheduled to release on March 3.